Barrington Community Events 2016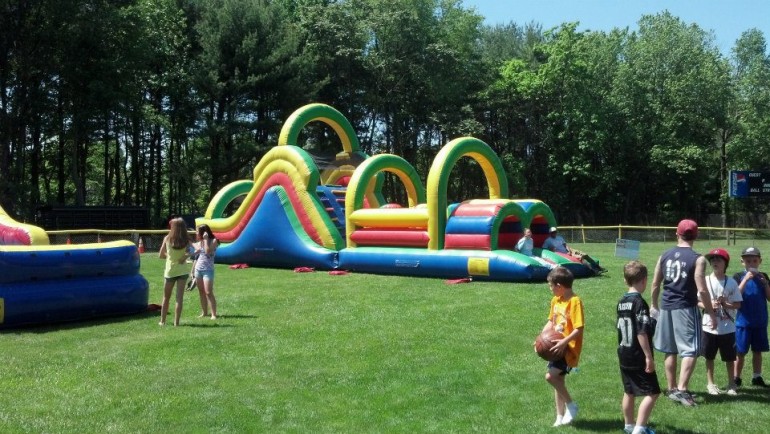 RECREATION EVENTS FOR 2016:
PLEASE WATCH FOR MORE INFORMATION FOR EACH OF THESE EVENTS AS THE DATES APPROACH:
MARCH 19 – EASTER EGG HUNT – RAIN OR SHINE
APRIL 2 – LITTLE LEAGUE OPENING DAY
APRIL 9 – SOFTBALL OPENING DAY
APRIL 23 & 24 – BARRINGTON CLEANUP WEEKEND – call Eileen 856/547-8585 to get a cleanup area or to advise where you would like to cleanup so we can make sure it is not already taken. Email Councilwoman Nicholson pnicholson@barringtonboro.com. Blocks, Families, Clubs, Churches and Organizations are all invited to participate. Trash bags, rakes and gloves will be provided by the borough.
MAY 21 – BARRINGTON DAY
MAY 30 – MEMORIAL DAY – SERVICES AT MUNICIPAL BUILDING. BARRINGTON BAND PROVIDES PATRIOTIC MUSIC BEGINNING AT 9:30 AM WITH SERVICES BEGINNING AT 10 AM. ALL ARE WELCOME.
JULY 1 – INDEPENDENCE DAY PARADE AND FIREWORKS – RAINDATE IS JULY 2
OCTOBER 8 – HARVEST FESTIVAL
OCTOBER 31 – HALLOWEEN
NOVEMBER 25 – CHRISTMAS TREE LIGHTING AT 6:30 PM AT THE MUNICIPAL BUILDING. FIRE ENGINE PARADE AT 7 PM
IF ANYONE IS INTERESTED IN HELPING TO PLAN ANY OF THESE EXCITNG EVENTS PLEASE CALL THE MAYOR'S OFFICE AND LEAVE A MESSAGE WITH EILEEN HOLCOMBE, 856/547-8585. WE WILL CALL YOU BACK!