Barrington Welcomes Wild Wing Cafe!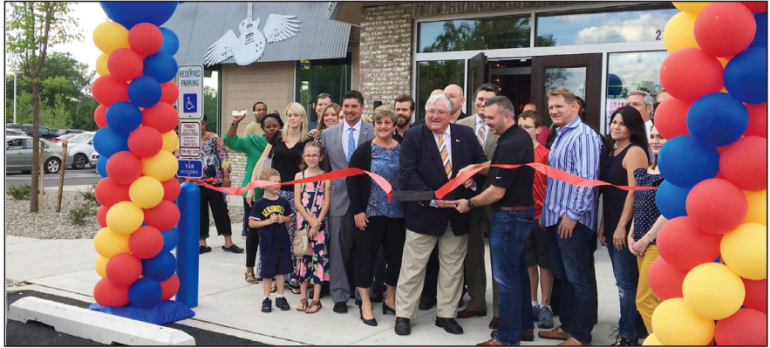 Wild Wing Cafe, located next to the new Wawa on the White Horse Pike aims to be the destination for "hot wings, cold beer and good times," according to managing partners Craig and Janette Colby and operating partner John DeLucia.
"Our goal is to be a catalyst of the local scene by supporting breweries to the tune of live music, as well as providing delicious, fresh food," said DeLucia. "We're also committed to the Barrington community, and plan to be integrally involved by sponsoring youth-centered and sports organizations."
The restaurant will employ 125 people and feature more than 40 TVs, a 34-seat bar, an enclosed patio, as well as eight garage doors to provide an open-air feel in the bar area. The extensive menu will offer Wild Wing Cafe's traditional pub fare as well as fan favorites like chicken wings, hand-breaded nuggets, 100% Angus burgers and fresh salads, as well as 33 made-from-scratch sauces to suit all palates. To enhance the dining experience, there will be live music on Friday and Saturday nights, welcoming various rock genres, and the bar will boast more than 30 taps including many local brews from New Jersey, Pennsylvania, Delaware, Maryland, and New York.
"The Barrington team connects on all cylinders with Wild Wing Cafe's mission," said Tom Lewison, Chief Executive Officer of Wild Wing Cafe. "We're excited to open our first location in New Jersey and can't wait for the Barrington community to be able to enjoy everything Wild Wing has to offer."
To learn more about the Wild Wing Cafe, visit http://www.wildwingcafe.com/locations/barrington-nj