Camden County Fair Sept. 27 & 28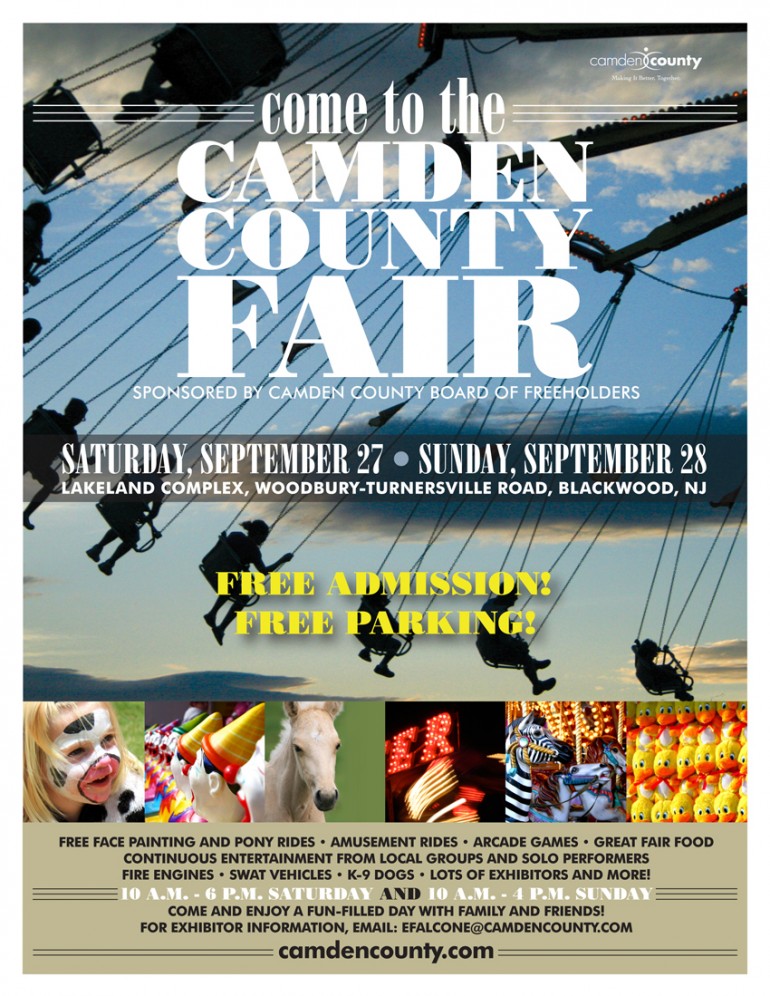 The Board of Freeholders County are proud to invite you to the Camden County Fair!  It will be held at the County's Lakeland Complex at 512 Lakeland Road, Blackwood, NJ, on Saturday, 9/27 from 10-6 and Sunday, 9/28 from 10-4.  It will be two days of family fun!  See attached flyer for further details.
The Freeholders also welcome  participation in the following ways:
Suggest local talent to perform during the county fair
Suggest exhibitors for us to contact
This will be a great opportunity for  residents to bring their kids to an old-fashioned "county fair" without spending a fortune.  We're looking forward to seeing many of your residents there – and you, too!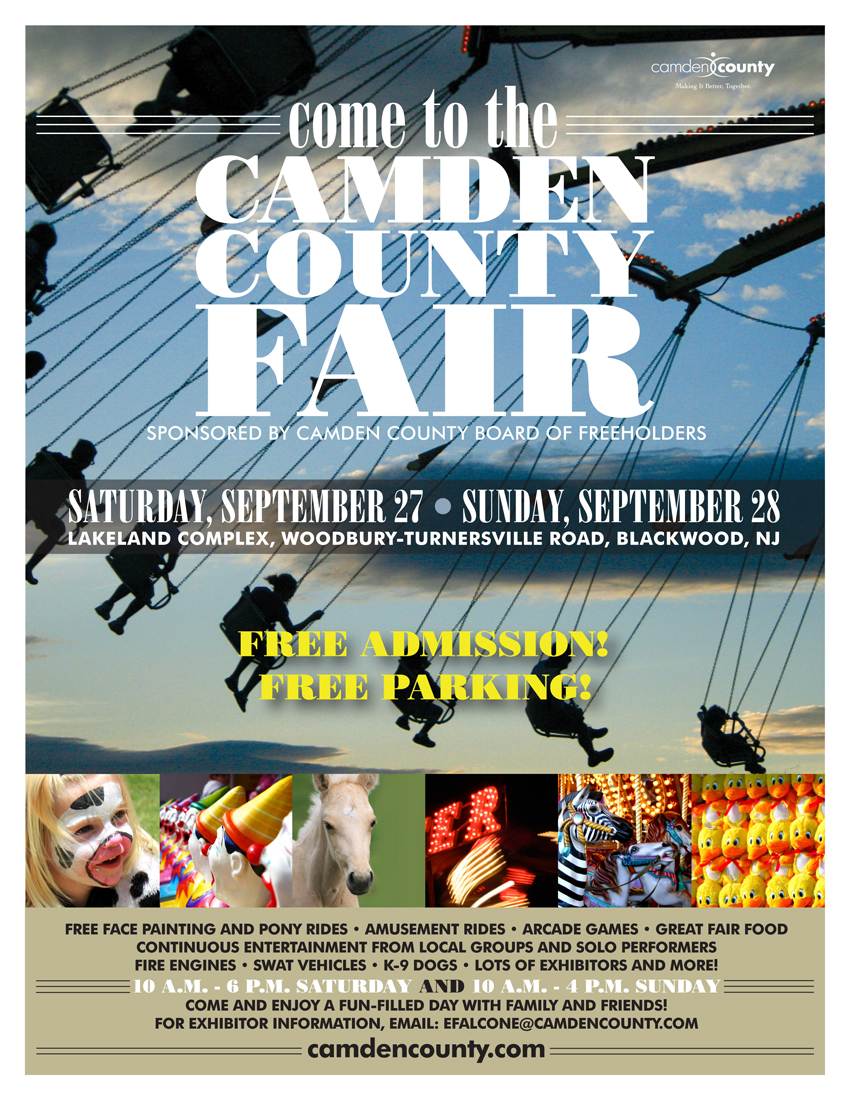 Gina Marie Santore, MPS
2014 President, New Jersey Shared Services Association
Camden County Office of Sustainability and Shared Services
Courthouse, 8th Floor
520 Market Street
Camden, New Jersey 08102-1375
( Office 856.566.2930  7 Fax 856.968.2348 ÈMobile 609.230.2328
To email me, click here.
Get Connected with Camden County