Donations Sought for Ronald McDonald House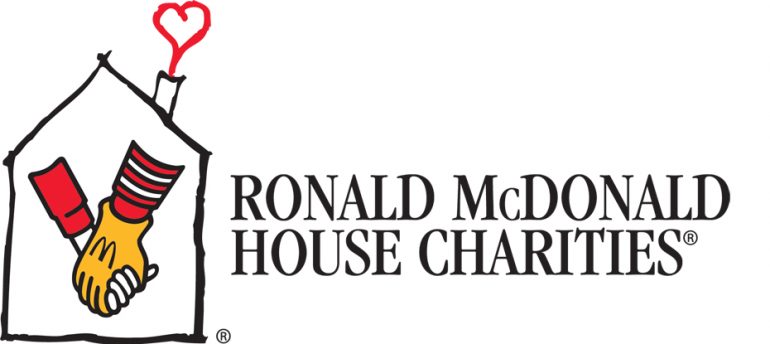 As Barrington is now a governmental member of Kiwanis of the Haddons, in addition to the playground project (see below), each member heads up another project that benefits children. Barrington has selected the Ronald McDonald House project. Ronald McDonald House of Southern New Jersey is a home-away-from-home located in Camden for families of seriously ill and injured children who are receiving medical treatment in our area.
The home is in constant need of food and household items as well as things to do in our area while the families are staying at the House for extended periods of time. We
are collecting items for the families and will be taking donated items to them on a monthly basis. They can use food and pantry items, gift cards to Walmart and Target, movie tickets, new DVD's as well as Aquarium, Zoo and Museum passes.
The complete list of items is below. We have donation bins at Borough Hall for food and pantry items and gift cards and tickets can be dropped-off in the Tax Office. Please put them in an envelope marked Borough Clerk— Ronald McDonald House. We will be very happy to take your donations to Ronald McDonald House on a monthly basis. Thank you in advance for your donations.
Ronald McDonald Family Rooms are comfortable spaces within hospital pediatric units for parents to rest, access the internet and enjoy refreshments.
Needed for Families: 
Individual snack items Cheese & crackers Pretzels
Granola bars
Single breakfast cereals Single serving soups Juice boxes
Pudding cups
Fruit cups Yogurts
Ronald McDonald House of Southern
New Jersey is a home- away-from-home in Camden for families of seriously ill & injured children
House Wish List: 
(Shop for their house when you shop for yours)
Food and pantry items Coffee, tea & sugar Cereals
Fresh fruits
Butter & cream cheese Individual snacks
Household items: 
Paper towels Toilet paper Zip Lock bags
(quart & gallon) Plastic wrap Aluminum foil Liquid hand soap Trash bags (13 and 33 gal.)
Laundry & dish detergent
For the families: 
Gift cards to Walmart & Target Movie tickets New DVD's Aquarium, zoo & museum passes
ABOUT THE PLAYGROUND PROJECT:
Barrington has partnered with Kiwanis of the Haddons through Council President Popiolek, who is a long-time member, to re-build the Wish Upon a Star Playground. We will be building an inclusive playground that can be used by all kids including those with disabilities. Ki- wanis is an organization dedicated to serving the needs of children so they were happy to partner with us on this project. We hope to fund most of this project with grants and already secured a $25,000 Camden County Open Space grant and will be applying for more. We will also be fundraising so please watch for more information as the project moves forward.