Golf Outing to Benefit new Wish Upon a Star Park Playground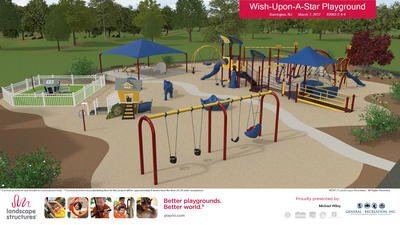 Barrington is partnering with the Kiwanis Club of the Haddons to rebuild the existing Wish Upon a Star Playground (behind the softball fields) at Moore & Reading Avenues. The new inclusive playground will permit children of all levels of ability to play together without regard to developmental or other disabilities, and will promote friendship and a sense of community. The current playground serves the entire town and surrounding area. It is 21 years old, is deteriorating, and does not conform to today's safety and environmental standards. The Borough has demonstrated a commitment to maintain the playground at a high level for all these years; however, it is now reaching the end of its useful life and needs to be replaced.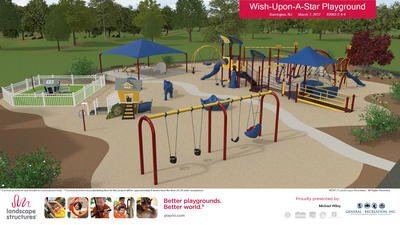 There will be a GOLF OUTING on Wednesday, September 13, 2017, and part of the proceeds will benefit the playground.
Click here to view information and register for the golf outing: 2017 Kiwanis Golf Pamphlet