May 19 "Wonderful World of Hydrangea" class in Cherry Hill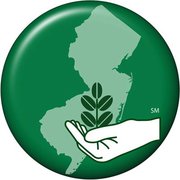 Event:  May 19, 2015   "The Wonderful World of Hydrangeas"
A special evening lecture will be presented by Rutgers Master Gardeners
of Camden County.  Andrew Bunting, Curator at the Scott Arboretum at
Swarthmore College and author of more than 100 articles for American
Gardener, Fine Gardening, Horticulture, and Public Garden is the
speaker. Learn the basics of how to grow, prune and use hydrangeas in
the landscape from a nationally know expert.
Location:
Camden County Environmental Center
1301 Park Blvd.
Cherry Hill, NJ 08002
Sign-in at 6:30 pm with the class starting promptly at 7 pm.
Pre-registration strongly suggested. $10 per household.
For more information and to register:
call 856-216-7130, email njgarden@camdencounty.com
or go to the website —
http://camden.njaes.rutgers.edu/garden