Independence Day Parade and Fireworks 2015 – we need you!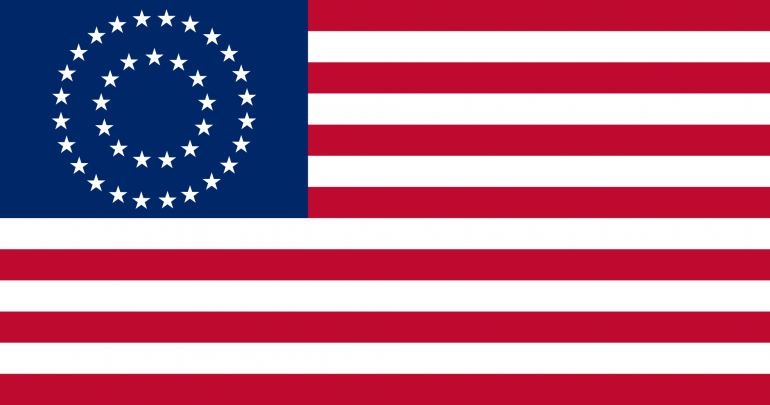 BOROUGH OF BARRINGTON
INDEPENDENCE DAY PARADE AND FIREWORKS
 FRIDAY – JULY 3RD
(FIREWORKS RAIN DATE: SUNDAY, JULY 5)
TO ALL CLUBS/ORGANIZATIONS/CHURCHES/SCHOOLS
FROM: COUNCILWOMAN PATTI NICHOLSON, DIRECTOR OF PARKS & RECREATION
Our parade will be on Friday, July 3rd beginning at 6:30 pm. Parade route: start at railroad tracks up Clements Bridge Rd, right onto Gloucester Pike, right at Mothes Island onto Moore Ave, around to the right and a left onto 5th Ave, right onto Reading Ave, right onto 3rd Ave, left onto Haines Ave where parade ends at the Municipal Building.
WE NEED YOUR HELP WITH THE PARADE – WE NEED YOU TO BE IN THE PARADE!
IDEAS: family float, church float, soccer, basketball & baseball teams march all together; decorate a stroller and walk your child; decorate a trailer and drive in the parade, get your block together and join in the parade! DECORATED BIKES REGISTRATION AND PRIZES: registration at the Borough Municipal Bldg. at 6pm – parent required with child, prizes (gift cards) to be awarded before the parade -1st – $25, 2nd – $20 and 3rd – $15.
The borough has supported your club/organization/church/school throughout the years and we need your participation and support in this event – we can't do it without you.
FOR NON-PAID PARTICIPANTS ONLY: PRIZES: BEST DECORATED FLOAT OR GROUP is $100 1st Prize and $50 2nd Prize.
Many towns no longer provide fireworks – WE DO – thanks to 1st Colonial Community Bank, the Borough of Barrington and the Borough of Runnemede. Some towns don't have parades anymore – WE DO. These two events are among some of the longest standing traditions in our town and we need you to participate to keep the tradition going.
Email pnicholson@barringtonboro.com or Eileen Eckert Holcombe  (eholcombe@barringtonboro.com) in the Mayor's Office or call 547-8585 and let us know if you will participate to help keep the parade and fireworks a continuing tradition in our great town!
A reminder that ALL CLUBS AND ORGANIZATIONS THAT HELD A COIN TOSS ARE REQUIRED TO PARTICIPATE IN THE PARADE. If you have a scheduled coin toss and do not participate in the parade your coin toss will be cancelled.
The Barrington Band will be providing patriotic music prior to the fireworks at Woodland School. We are one of the only towns in the area with our own band so please come out early and show your appreciation and support.
After the parade, join us for fireworks at Woodland School beginning at dusk (usually around 9:30/10:00).  GET THERE EARLY to hear the Barrington Band play at Woodland School!