Ordinance 1070: PROCHAMPS Foreclosure Registry Program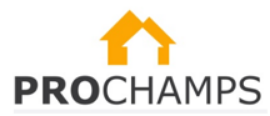 In accordance with Ordinance No. 1070, the borough of Barrington is pleased to announce our new partnership with PROCHAMPS, a Florida Corporation and Community Champions Company with a foreclosure registry program.
Below please view a form letter sent to mortgage companies from PROCHAMPS, who will receive information about foreclosed Barrington properties directly from the mortgage companies.
To register a foreclosure property (or to file a citizen complaint regarding a property issue), please visit http://community.prochamps.com/nj/camden/barrington-borough.  Any questions with respect to registration requirements, registration status, etc. should be directed to SUPPORT@PROCHAMPS.COM.
>>>>>>
Dear Mortgage Industry Professional,
Effective immediately, PROCHAMPS will be administering the property registration program(s) on behalf of Barrington Borough, NJ.
You should immediately begin registering your properties with www.prochamps.com
The registration requirements include both occupied and vacant properties with:
FORECLOSURE:
* Who – Mortgagee or Trustee
* What – All occupied and vacant property types with:
* A Defaulted Mortgage
* A public notice of foreclosure that has been filed (i.e. LP, NOD, Foreclosure Filing)
* The property is now REO
* When – 10 days from event
* Renewals – 6 months/Anniversary
* Exclusions
* Vacant Lots
You can view more details about the ordinance and download a copy of the ordinance and any additional forms required at PROCHAMPS.com.