Senior Info Session, Zika Virus Info Session, Employment Info Session, and More on August 9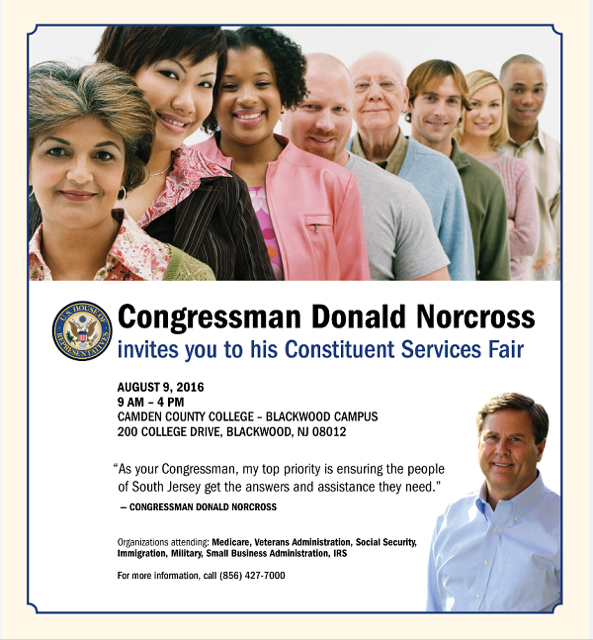 Donald Norcross Constituent Services Fair
August 9, 2016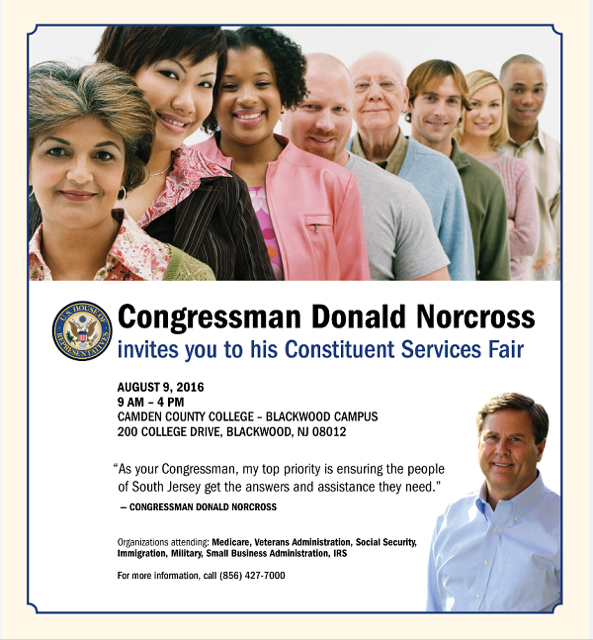 In addition to table opportunities from federal, state, county and local agencies, the fair will feature "breakout sessions" with some experts speaking on topics of importance to our constituents.
They include:
10am: Senior Information Session-including representatives from Social Security, Medicare & AARP.
11:30am: "Zika Virus & other Mosquito-borne Illnesses"-including U.S. Department of Health & Human Services, a local pediatric neurologist and Camden County Mosquito Commission.
1pm: "Employment in 2016: What You Need to Know"-including representatives from U.S. Department of Labor,  Equal Employment Opportunity Commission, NJ Small Business Development Center
If you have any questions, please don't hesitate to reach out to me directly at 856-427-7000 .
Gratefully,
Karl Parker
Office of Congressman Donald Norcross (NJ-1)
10 Melrose Avenue
Suite 210
Cherry Hill, NJ 08003
Phone: (856) 427-7000
Washington, DC Office
1531 Longworth HOB
Washington, DC 20515
Phone: (202)225-6501